Between the 20 and 23 of June 2022, the Malta Gaming Authority (MGA) received a delegation from the Malawi Gaming Board and the National Lotteries Board. The visit was requested by the Malawian regulatory authorities to learn and replicate best practices in the regulation of the online gaming sector.
Following a tour of the MGA offices, and a discussion revolving around the structure of the Authority, the MGA organised a number of presentations over two days, including an overview of the licensing and compliance processes, criminal probity assessments, Anti-Money Laundering supervision processes, and the utilisation of risk-based approach to regulation. The visit came to a close with a tour of land-based establishments, providing further insights into the sector.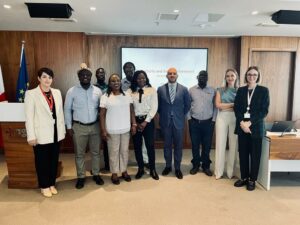 Kinga Warda, Chief Officer for Policy & International Affairs said, "We welcome opportunities to share our knowledge and expertise with regulators who are reviewing or coming up with their regulatory frameworks. These visits are the ideal platform for knowledge-sharing, mutual collaboration, and discussions. We have a unique opportunity to shape the gaming regulation worldwide and share our know-how".