The Malta Gaming Authority (MGA) once again participated in the EY's Malta Annual Attractiveness Survey Conference, which aimed to answer the all-important question: "How can you keep pace with the transformative age?".
This annual conference, which brings together key public and private sector stakeholders in the Maltese economy, evaluates Malta's attractiveness as an FDI (Foreign Direct Investment) jurisdiction and explores alternative scenarios for Malta to maintain its momentum in growth and ability in attracting FDI. This year's edition was held at the Intercontinental Arena Conference Centre in St. Julians and was addressed by Prime Minister Hon. Joseph Muscat and Opposition Leader Hon. Adrian Delia.
The conference sparked discussions around the importance of innovation, focusing on the paradigm shifts occurring across the various industry sectors, and their potential to drive investment and shape the next wave of Malta's growth. The main findings of the EY's Annual Malta Attractiveness Survey 2018 were also presented during this event.
During this conference, the Malta Gaming Authority's Chief Executive Officer (CEO), Heathcliff Farrugia, participated on a panel entitled: 'iGaming: the next big bet', whereby he spoke about the recent introduction of the new Gaming Act, the launch of the sandboxed guidelines for Cryptocurrencies and the use of Distributed Ledger Technologies (DLT) in the iGaming Industry, and about the future of the iGaming industry in general.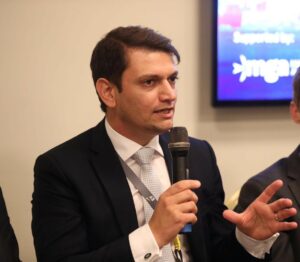 During his intervention, the MGA's CEO also discussed issues related to loot boxes in video gaming, the rise of eSports and also on the importance of innovation for both regulators and operators.  He stated that: "Innovation is a must, and it distinguishes a country, a regulator or an operator, from being a leader or a follower".
The EY's 2018 Annual Attractiveness event brought together over 900 public and private sector leaders and international investors.