GamingMalta – a new Foundation tasked with promoting Malta as a gaming jurisdiction of excellence, was officially launched earlier today by the Parliamentary Secretary for Competitiveness and Economic Growth, the Hon. Dr José Herrera and the Malta Gaming Authority's (MGA) Executive Chairman, Joseph Cuschieri. The event was held at The Casino Maltese in Valletta.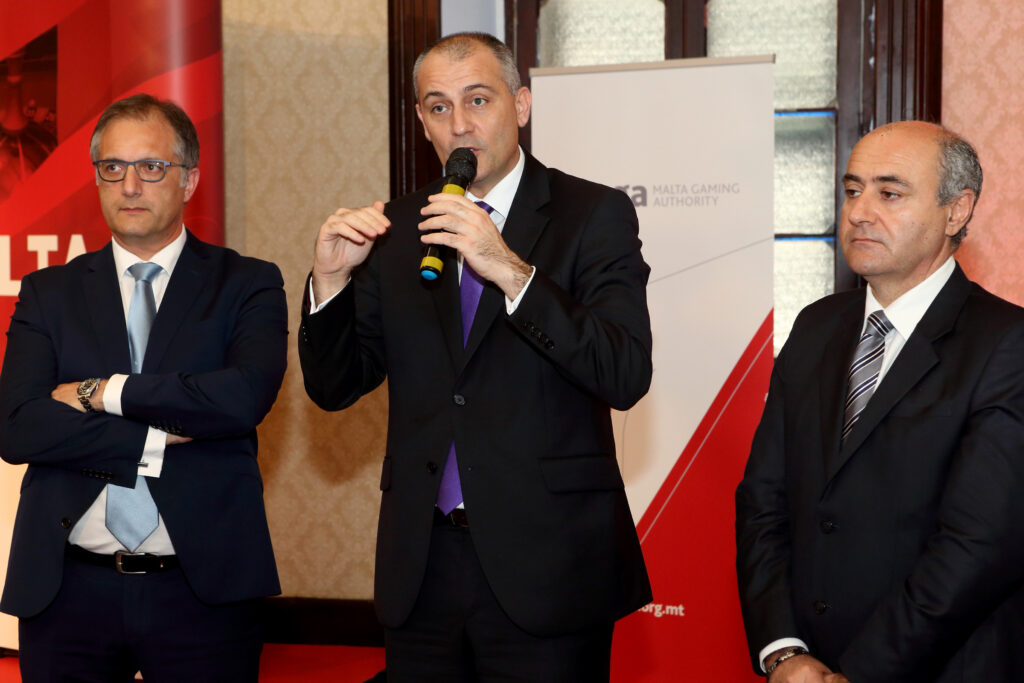 From Left to Right | GamingMalta's Chairman, Christian Sammut, MGA's Executive Chairman, Joseph Cuschieri, and Parliamentary Secretary for Competitiveness and Economic Growth Hon. Dr José Herrera during the launch of GamingMalta.
When addressing the guests and media at the event, the Parliamentary Secretary highlighted the Government's commitment towards the gaming industry in Malta. He added that "the purpose of GamingMalta is to promote and raise Malta's profile as a leading international gaming jurisdiction in terms of licensing and regulation of gaming companies as well as a centre of excellence in the ongoing evolution of the gaming industry." The Hon. Dr Herrera concluded by thanking all the parties involved for making the idea of GamingMalta a reality.
On his part, the MGA's Executive Chairman Joseph Cuschieri explained how GamingMalta "will serve as a forum to bring all the different stakeholders, including operators, intermediaries and service providers together with the aim of enhancing and focusing all the promotional efforts previously conducted by the MGA and to further enhance the communications channel between all the industry stakeholders. This should ensure that the support services provided in Malta not only meet but also anticipate the industry's growing needs."
Mr Cuschieri also underscored GamingMalta's aim to develop Malta as a differentiated brand of excellence in all aspects related to the industry and to implement the Authority's brand strategy and roadmap for the industry. Mr Cuschieri also announced that the first non-executive Chairman of GamingMalta shall be Ing. Christian Sammut who is currently the CEO of BMIT.
"GamingMalta is an important strategic step to take Malta's gaming sector to the next level so that it continues to stand out, through innovation, quality and diligence," concluded the MGA's Executive Chairman.