The Malta Gaming Authority participated in the Gaming Regulators European Forum's (GREF) annual conference held in Bergen, Norway, between 5 and 7 June 2023. This year's conference brought together over 90 representatives from 26 member states.
The event served as a pivotal platform for gaming regulators from across Europe to engage in meaningful discussions, exchange knowledge, and collaborate on the latest trends and challenges in the gaming industry.
Representing the MGA were three officials – Senior Legal Counsel, Martina Cilia; Chief Officer for Policy & International Affairs, Kinga Warda; and Chief Officer for Finance & Business Transformation, Peter Spiteri.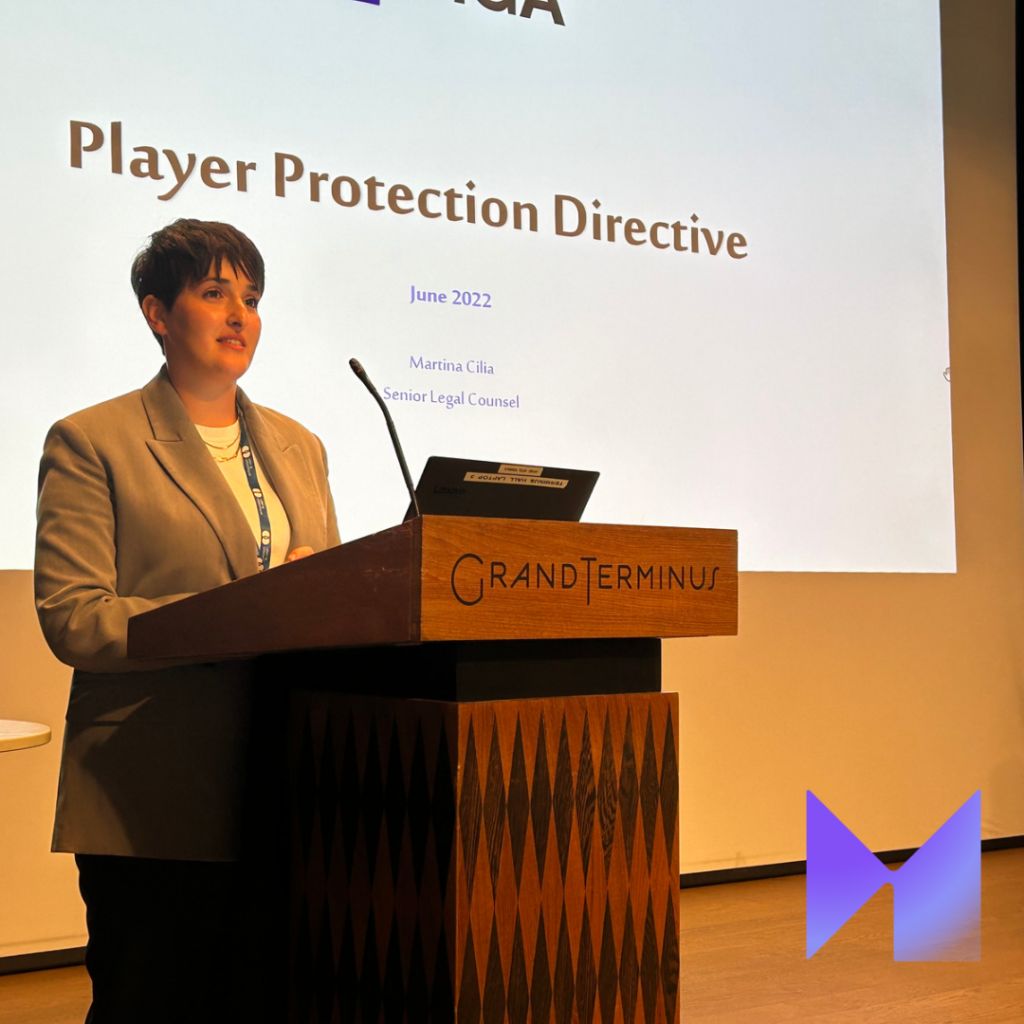 Martina Cilia provided updates on the MGA's Player Protection Directive and the inclusion of markers of harm during the panel discussion on player protection. Throughout the extensive process of developing the amendments of the Player Protection Directive, the MGA adopted an evidence-based approach that served as guidance through data and research literature, as well as a consultation conducted with licensees. In this manner, the MGA was better positioned to appraise the current legislative instrument and continue to prioritise the protection of players.
Peter Spiteri – who is also the co-chair of the GREF's InfoStat Working Group – provided an update on the group's work and future ambitions. He stated: "The InfoStat working group serves as a crucial platform for regulators to discuss how to leverage data to improve gambling policies and decision-making processes. As the chair of the Infostat group, I am committed to harnessing the power of data to foster innovation and responsible gambling practices".
Kinga Warda moderated a panel discussion entitled "Black Market activity: Combatting Illegal Activity". Kinga, who is also a Board Member of GREF, said: "The exchange of ideas and insights during the conference reinforced the importance of collaboration in further strengthening a responsible and enjoyable environment whilst protecting the interest and well-being of individuals. The diverse perspectives of our fellow regulators are crucial in the process of shaping robust and inclusive policies. By embracing these varied viewpoints and collaborating effectively, we can collectively address the evolving landscape of the gaming industry and ensure its long-term sustainability".
Events such as these serve as an excellent platform to foster networking and collaboration with our international stakeholders. The MGA looks forward to more fruitful conferences and events, both on a local and international level.