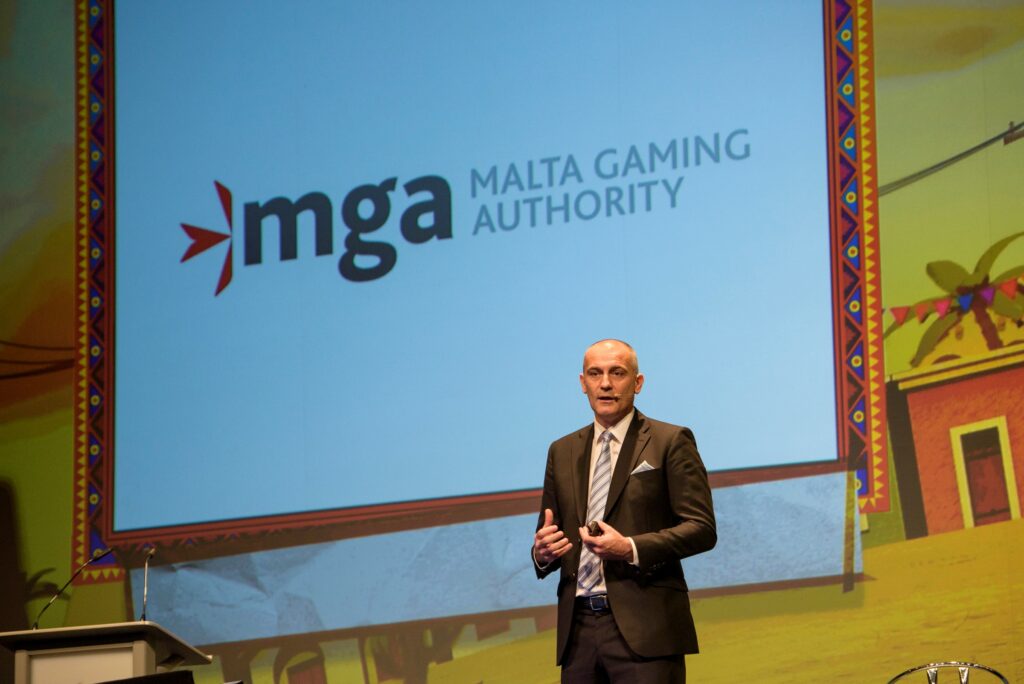 MGA's Executive Chairman, Mr Joseph Cuschieri
The Malta Gaming Authority (MGA) participated in the Malta iGaming Seminar (MiGS) 2016 held at the Hilton Hotel in St. Julian's between 8 and 9 Nov 2016. The MGA's Executive Chairman, Joseph Cuschieri addressed the event by giving a regulatory update highlighting salient points which call for efficacy, relevance and sustainability in order to mitigate the current disruptive environment. See the Chairman's presentation by clicking here.
He underscored the continuous changes the Authority is undergoing to be more efficient, effective, open and transparent whilst promoting innovation and keeping an open door policy.  Mr Cuschieri reiterated that the Authority will continue to support the existing eco-system and will take the necessary steps to address any shortcomings or new needs that growth may bring about. In addition, he said that the new regulatory framework will include new consumer protection measures, simplification of the current licensing structure and a shift from an ex-ante to an ex-post approach coupled with an evidence based regulatory ethos.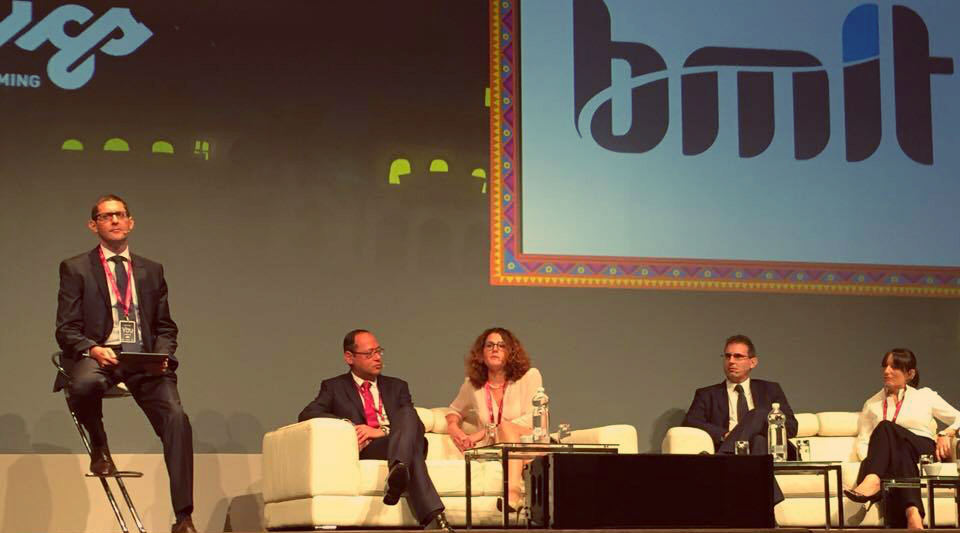 (From left to right) Dr Conrad Cassar Torregiani, Deloitte, Mr Manfred Galdes, ARQ Risk and Compliance, Dr Corinne Valletta, MGA, Mr Marc Alden, Deloitte and Dr Sarah Aquilina, Freelance VAT Consultant
Dr Corinne Valletta, Head of EU and International Affairs, participated in a panel titled 'Keeping up with the Digital Economy in Changing Times', which dealt with a number of current issues which the gaming industry is facing, namely the imminent implementation of the 4th Anti-Money Laundering Directive and the different tax initiatives which are being discussed in various international fora.  Dr Valletta's intervention included a reference to the most recent Pan-European developments affecting the industry and the action which is being taken by Malta and the MGA. She also highlighted the main aspects of the planned regulatory overhaul, referring to several areas which are being subject to intensive research and consultation with a view to ensuring that the overhaul repositions Malta at the forefront of innovative regulation of the gaming industry as a world class regulator.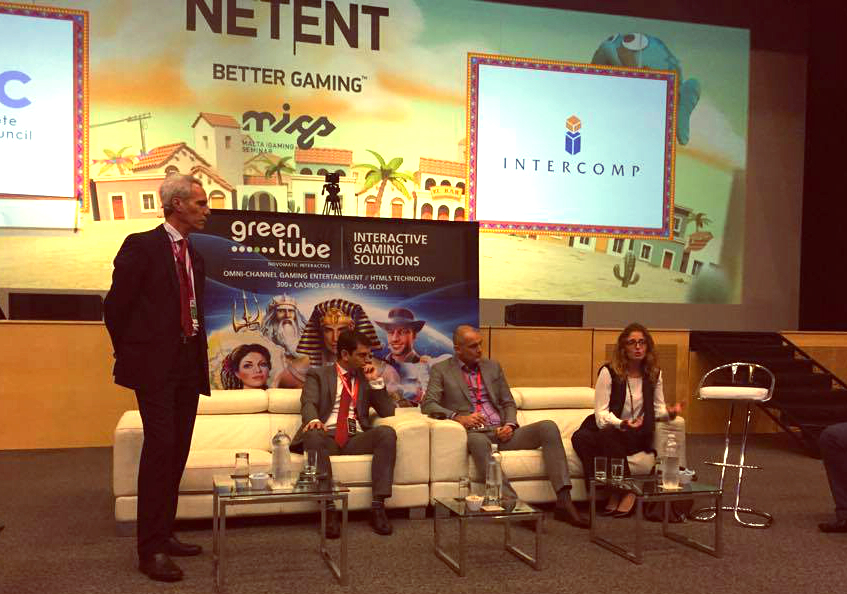 (From left to right) Moderator Mr Alan Alden, MRGC, Mr Heathcliff Farrugia, Mr Joseph Cuschieri and Dr Edwina Licari from the Malta Gaming Authority
The second day of MiGS 2016, saw the MGA's Executive Chairman Joseph Cuschieri, Dr Edwina Licari, Chief Officer – International/EU and Legal Affairs and Heathcliff Farrugia Chief Officer – Authorisations participating in a fish bowl Q&A session, where the discussion revolved around the Council of Europe's convention on manipulation of sports competitions, the harmonisation of regulation in remote gaming across the EU, and e-sports and fantasy sports.  The Q&A session was moderated by Alan Alden, from the Malta Remote Gaming Council.
MiGS 2016 proved to be one of the most informative and interactive conferences of its kind. The programme, which attracted several international high profile speakers, provided insight on international topics and latest trends within the gaming sphere.