The Malta Gaming Authority (MGA) participated in the annual meeting of GREF which was held in Vilnius, Lithuania, between 5 and 7 May 2015. This year's meeting was attended by participants from 23 EU countries including Malta.
The MGA's Executive Chairman, Joseph Cuschieri, accompanied by Chief Operating Officer, Heathcliff Farrugia and Chief Legal Officer, Dr Edwina Licari, attended the event, during which issues about the challenges being faced by European Gaming Regulators, such as the changes in taxation, responsible gambling and addiction, match fixing, and suspicious activity reporting were discussed. A presentation on EU developments regarding gambling was also delivered by Harrie Temmink (Deputy Head of online and postal unit at DG Internal Market).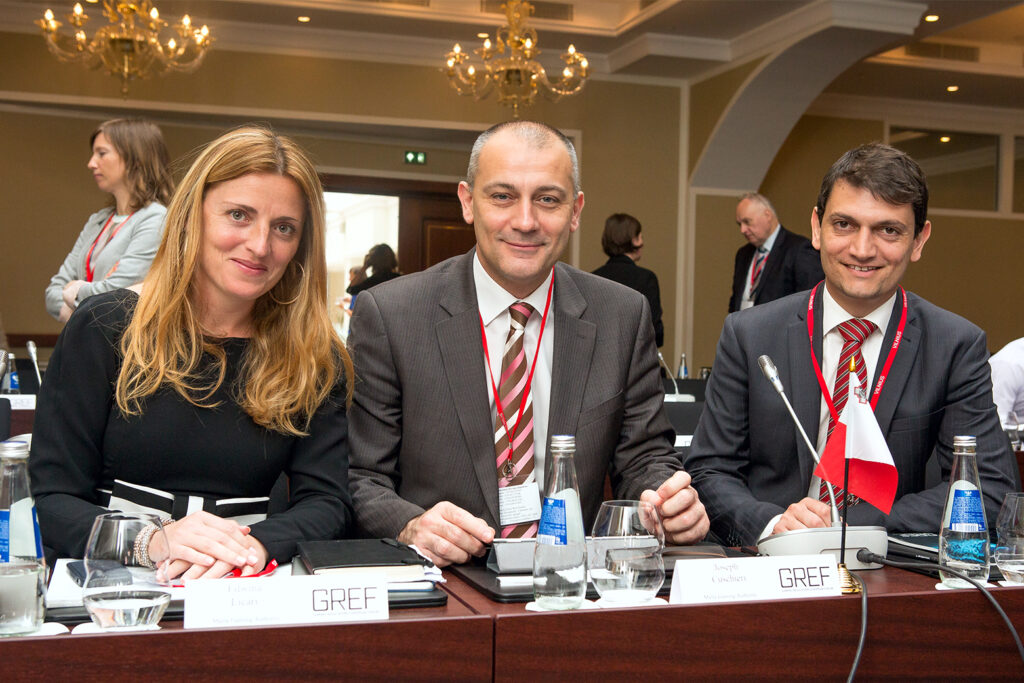 From Left to Right: MGA's Chief Legal Officer, Dr Edwina Licari, Executive Chairman, Joseph Cuschieri and Chief Operating Officer, Heathcliff Farrugia
The objective of this forum is to provide an opportunity where European gaming regulators can network, exchange views and information and discuss policy on gaming matters.
Mr Cuschieri added, "It is essential that the Malta Gaming Authority participates in this annual event. It is the ideal forum where European Gaming Regulators come together to discuss challenges related to the Gaming Sector. It further strengthens my belief that European jurisdictions can achieve more if regulators work together. By developing a common way forward, this sector can thrive in a more responsible way."
This year the biannual election of the Executive Board of GREF took place and Malta, following Heathcliff Farrugia's nomination and appointment has for the second time round been selected for membership, with the first dating back to 2001. "We hope to contribute and support GREF to roll out its annual work programme over the next two years and to maximise its role in achieving regulatory cooperation in Europe," continued Mr Cuschieri.
During the event Mr Cuschieri presented a short video showcasing Malta, being the selected host country for the next annual GREF meeting taking place in 2016.
The MGA formally thanks the GREF Executive Board as well as the Gaming Control Authority (GCA) of Lithuania for organising such a successful event.