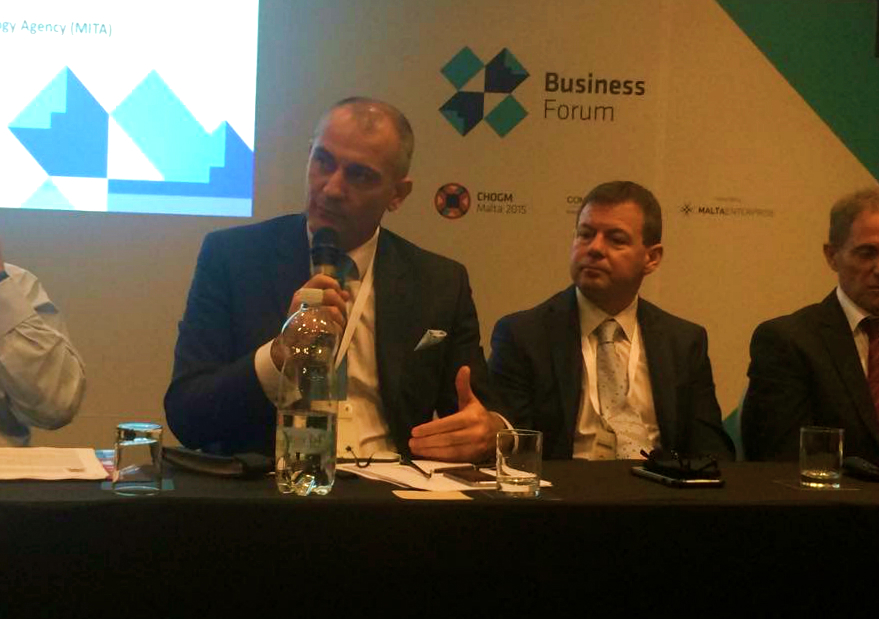 MGA's Executive Chairman, Joseph Cuschieri during the Commonwealth Business Forum
The Malta Gaming Authority (MGA) participated in the Commonwealth Business Forum held between 24 and 26 November as part of CHOGM Malta 2015. The Commonwealth Business Forum, brought together Heads of Government, Ministers and top business leaders from around the world, and provided a space for high level dialogue between business and Government leaders from the Commonwealth and beyond.
Joseph Cuschieri, Executive Chairman of the MGA formed part of the Commonwealth Business Forum panel entitled 'Promoting ICT and eGovernment' which was held at the Hilton Hotel Malta. He highlighted how ICT was pivotal in creating the right opportunities for sectors like Finance and Gaming to thrive, putting Malta at the forefront of technological innovation.
During his address, Mr. Cuschieri encouraged those present to look beyond the technology we have today, and plan ahead for the next decade of this ongoing digital revolution.