MGA's Executive Chairman, Joseph Cuschieri
The Malta Gaming Authority (MGA) hosted the first joint conference being organised for the Gaming Regulators European Forum (GREF) and the International Association of Gaming Advisors (IAGA) which was held between May 31 and June 2, 2016 at the Westin Dragonara Resort, St Julian's, Malta.
The high calibre event brought together advisors and regulators from all the global gaming spheres and provided an excellent opportunity for operators, suppliers, attorneys, investors, regulators and other advisors to meet and discuss key challenges facing the gaming industry today.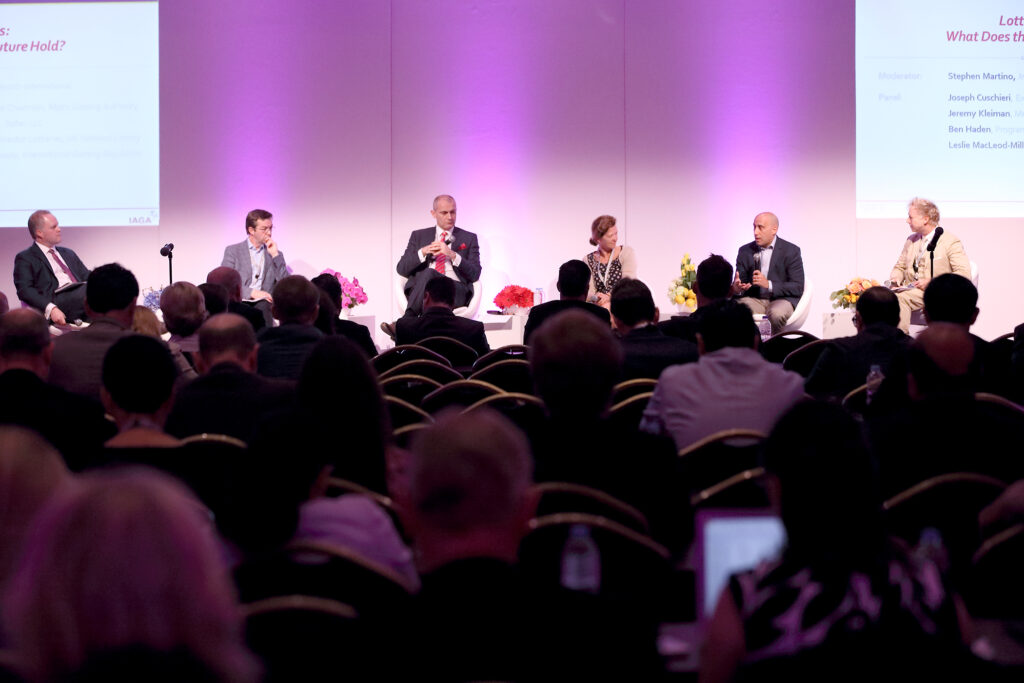 From Left to Right: Stephen Martino, Partner with Duane Morris, Ben Haden, Programme Director Lotteries, UK National Lottery, Joseph Cuschieri, MGA's Executive Chairman, Irene Van Affelen, Head of Legal Department at Dutch Charity Lotteries, Jeremy Kleiman, Partner, Saiber LLC (US) and Leslie MacLeod-Millar, Lawyer, International Gaming Regulation (UK)
The MGA's Executive Chairman, Joseph Cuschieri participated in a panel titled, "Lotteries: What Does the Future Hold?" together with other international experts from the gaming industry. The panel discussed the evolution of the international lottery industry which has changed the focus to new technologies, in-store experience, new products and on line sales channels. The panel also discussed policy objectives of Governments in the various territories with respect to the role of lotteries, funding of good causes, their products and the pros and cons of state control of such entities.
Other topics discussed during the two-day conference included the role of regulators in the fight against match-fixing, the evolving anti-money laundering compliance practices, emerging markets, and the changing landscape of national lotteries amongst other interesting topics.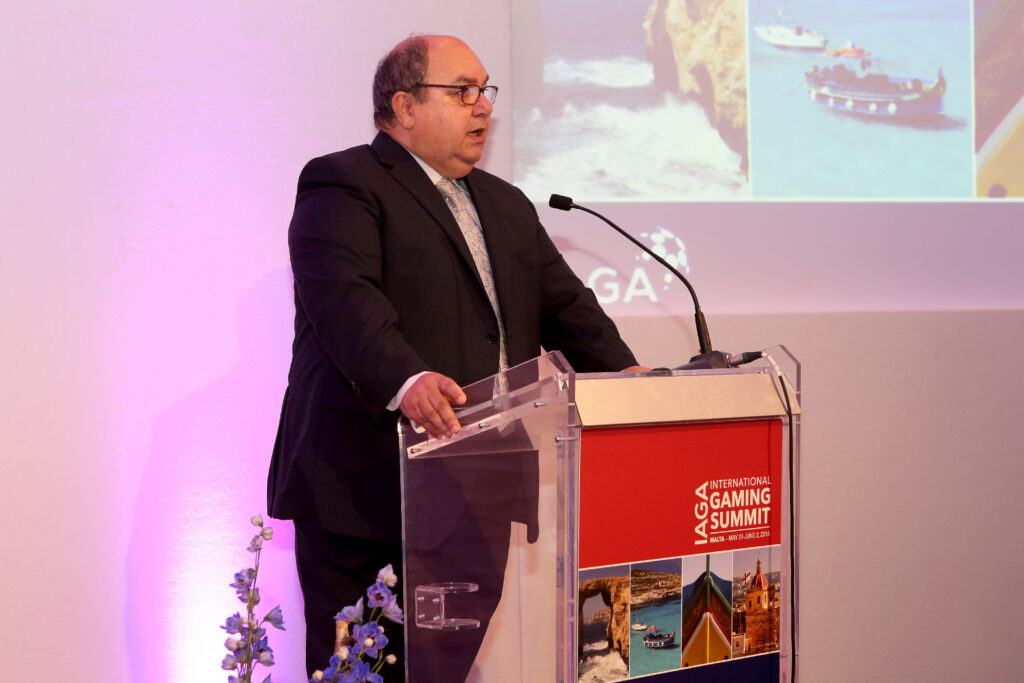 Minister for Competitiveness, Digital, Maritime & Services Economy, Hon Dr Emmanuel Mallia
The opening of the summit was addressed by the Hon Dr Emmanuel Mallia, Minister for Competitiveness, Digital, Maritime & Services Economy. The Minister's speech can be accessed from here.