"The Lotteries and Gaming Authority (LGA) has changed its name to Malta Gaming Authority (MGA). This included a complete refresh of its corporate branding to better reflect the industry's challenges, focus on Malta as the jurisdiction of choice and signal a new vision for the industry.  "The new name and logo will serve as a better representation of the Authority's heritage, past successes, vision and values within the national agenda and in line with our strategic objectives". This was announced by the Executive Chairman of the Malta Gaming Authority, Joseph Cuschieri during the launch of the new corporate identity for the Authority which was presided by the Minister for the Economy, Investment and Small Business, Dr Chris Cardona and Parliamentary Secretary for Competitiveness and Economic Growth, Dr José Herrera.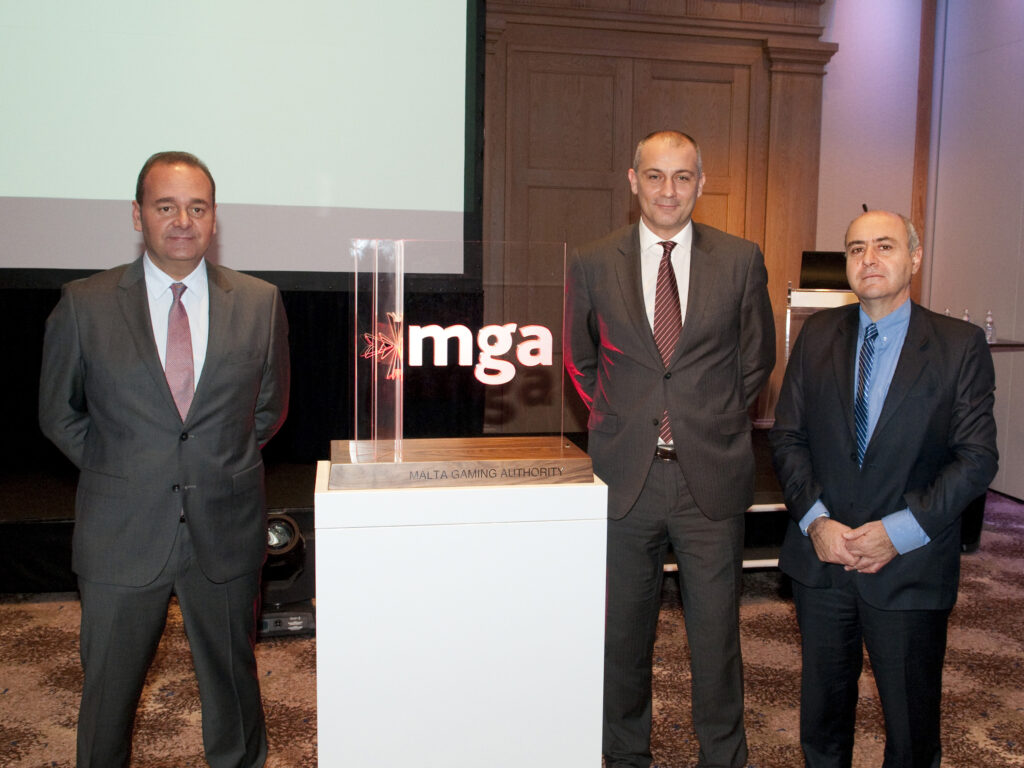 From Left to Right: Hon. Minister – Dr Chris Cardona, Executive Chairman – Mr. Joseph Cuschieri, Hon. Parliamentary Secretary – Dr. José Herrera
The new corporate logo was launched during an event at the Westin Dragonara Resort, where the Executive Chairman gave an overview about the values behind the new corporate branding which consist of transparency, care, integrity and responsibility.
The event also saw the launch of the MGA's new intuitive website at mgaorgmt.kinsta.cloud, with a highly improved look and feel. The new portal makes use of the latest technology like responsive web design, aimed at providing an optimal viewing experience to users on desktop monitors, laptops, smart phones and tablets. It also offers a unique opportunity for players to communicate directly with the Player Support team of the Authority through the live chat facility.  Furthermore, the MGA also announced the launch of its social media presence, through new Facebook and Twitter pages including a revamped LinkedIn page.  All the digital media channels will be updated on a regular basis.
Since 2001, the LGA has been the public single regulatory body responsible for the governance of all forms of gaming in Malta, including: Amusement Machines, Broadcasting Media Games, Casinos, Commercial Bingo Halls, Gaming Devices, the National Lottery, Non-Profit Games and Remote Gaming.
Today, Malta is at the forefront of the remote gaming industry, hosting some of the world's biggest online gaming operators and hailed as one of the top remote gaming jurisdictions in the world. In light of such accomplishments, the MGA will continue to competently regulate the various sectors of the gaming industry which fall under its responsibility by ensuring that; gaming is fair and transparent to the players, preventing crime and money laundering, and by protecting minors and vulnerable players. The successful establishment of the Responsible Gaming Foundation and the introduction of Gaming Malta and the Gaming Academy later this year will continue to consolidate Malta's position as a centre of excellence. From this position of strength, the MGA will keep innovating and optimising its operations for the benefit of all stakeholders.