The Lotteries and Gaming Authority participates in the EY Conference
The Lotteries and Gaming Authority (LGA) took part in the Ernst & Young (EY) Conference held on October 8, 2014 at the Westin Dragonara Resort, during which Malta's attractiveness for Foreign Direct Investment (FDI) was discussed.
During a break-out session, sponsored by the LGA, the Authority's Executive Chairman, Joseph Cuschieri, together with Founder of WH Partners, Dr Olga Finkel, BMIT Ltd CEO, Chris Sammut, and Director of Project Execution & Business Development at Betsson Group, Petra Ackrisson, discussed Gaming in Malta and highlighted how Malta can differentiate itself from the rest.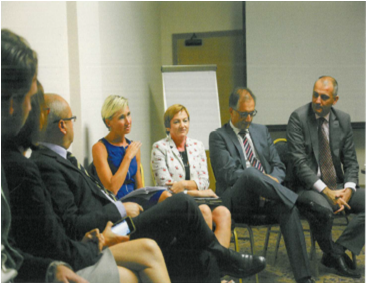 The EY's 2014 Conference brought together Malta's top decision makers in the public and private sectors to focus on how Malta can increase its attractiveness for FDI on both a national and sectorial level. A line-up of 50+ speakers including the Prime Minister, Leader of the Opposition, Alastair Campbell and the former Polish Prime Minister, addressed an audience of over 450 delegates.