The Authority's Executive Chairman, Joseph Cuschieri addressed the audience during the Breakfast Meeting organised by The Malta Business Weekly at The Hilton Malta.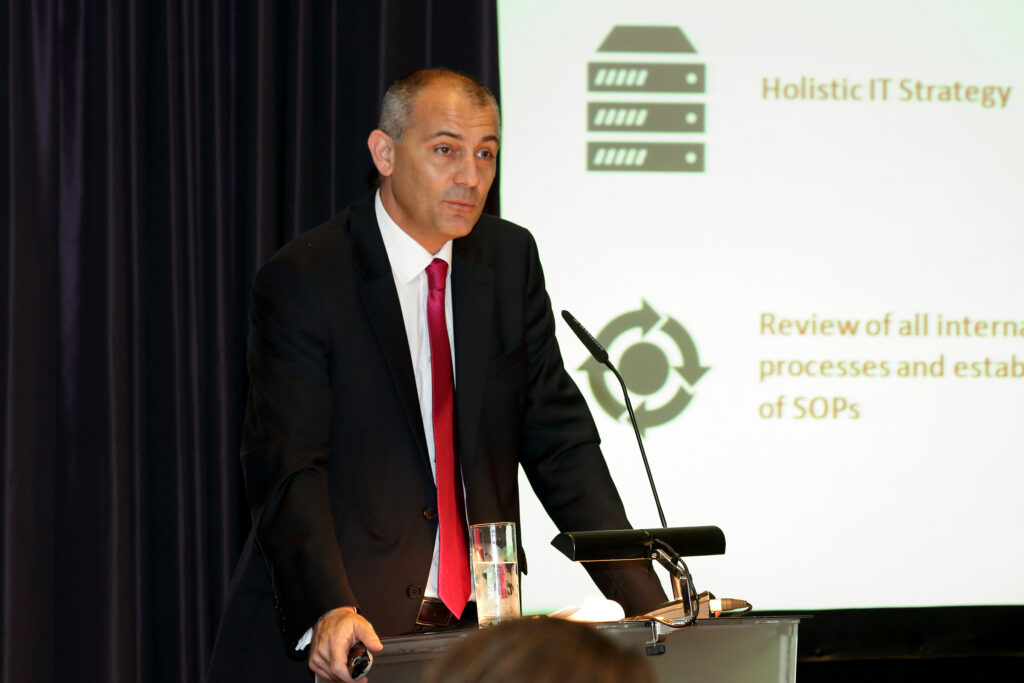 MGA's Executive Chairman, Joseph Cuschieri
During his presentation, Mr Cuschieri said that in 2014, the Authority increased its resource infrastructure, mainly to strengthen its enforcement, compliance, player protection and legal functions. It also started a programme of investment in IT systems and business intelligence. He also highlighted the objectives for the upcoming three years; that is to ensure high levels of integrity, efficiency, consumer protection, governance and value in gaming products.
Mr Cuschieri said that two thirds of the people who are employed in the gaming industry are foreigners, hence the need for more incentives for young Maltese professionals to join the gaming industry. In this respect, a new gaming academy will be launched later on this year, which should become fully operational in two years. The Authority is also aiming for more collaboration with other European regulators to facilitate licensing procedures and streamlining of technical standards. He added that new markets, quality and innovation should remain key priorities for the MGA. He concluded by saying that Malta can be a thought leader in the regulation of gaming and be a catalyst for change and reforms in the sector.
During his speech, Parliamentary Secretary Hon. Dr. José Herrera said that the gaming authority is employing more qualified people coupled with more investment in training and development. He said that in this industry, efficiency and effectiveness is crucial. He added that the gaming industry is an important contributor to the country's economic growth and development. Hon. Herrera stressed on the need to update regulatory legislation to cater for future challenges and dynamics.